Palau had one of the most effective responses to Covid-19 of any country in the world. Being an island nation, they were able to shut down entry and essentially quarantine the country. While this strategy allowed them to maintain one of the lowest death rates in the world, it also created a difficulty for patients needing off-island medical treatments.
That's why we were so eager to return as soon as the restrictions lifted. Our Gastroenterology Super Team, led by Dr. Nathan Kam and Dr. Rody Yoshinaka, saw patients who were in desperate need of medical intervention, saving lives of many who had untreated cancers. The team performed 68 procedures including 32 endoscopies and 36 colonoscopies. Over the two weeks they provided a value of services, donated equipment, and supplies over $132,000!
In addition to their direct service, the team brought equipment and trained Palauan Dr. Myra Adelbai-Fraser and the OR staff  to set-up a fully functional colonoscopy unit and provide gastroenterology services on-island. They helped create a sustainable medical future on Palau! We couldn't be prouder of our volunteers and the first Super Team back out in the islands since Covid!
Article from Onboard Fall 2022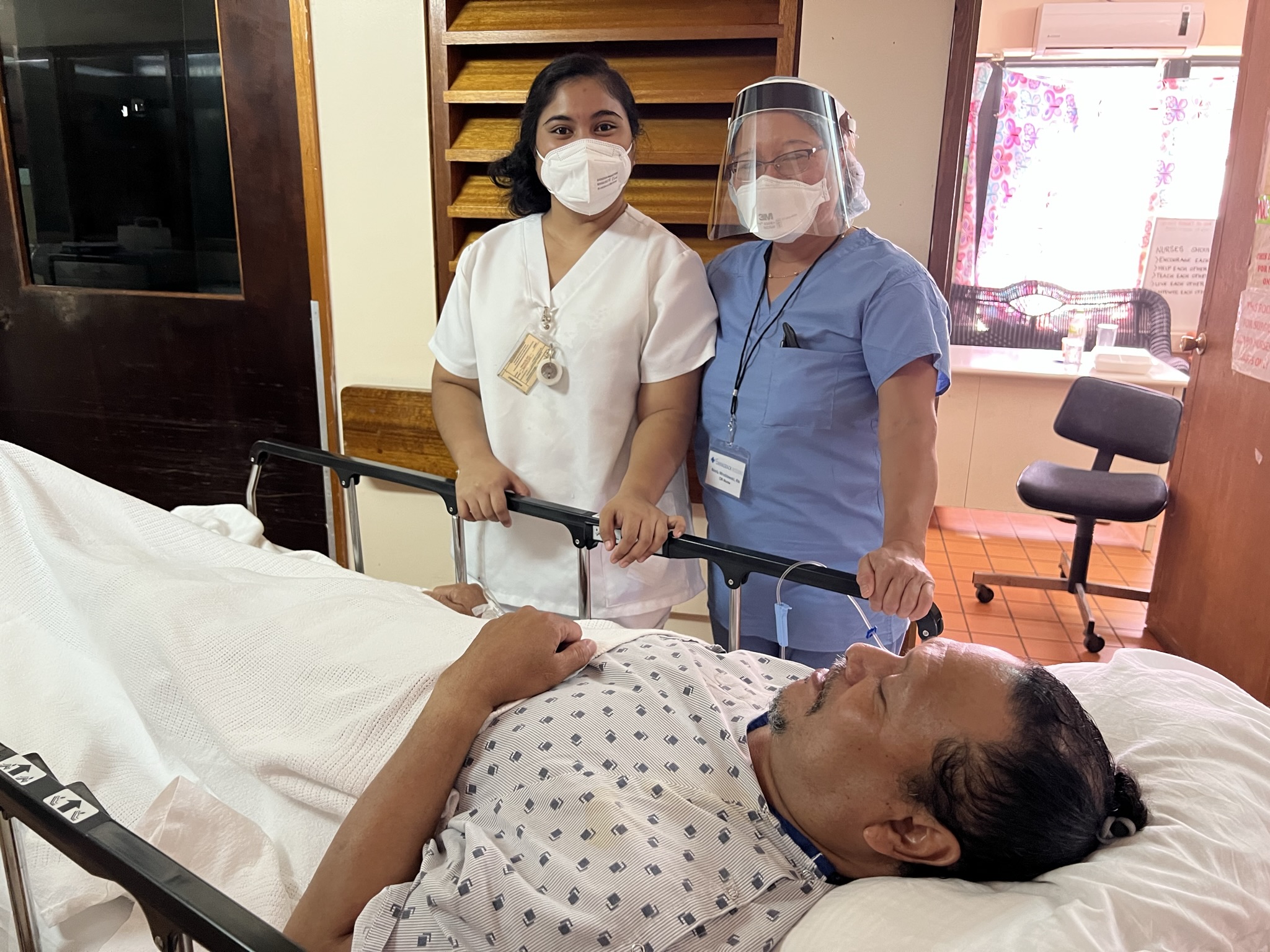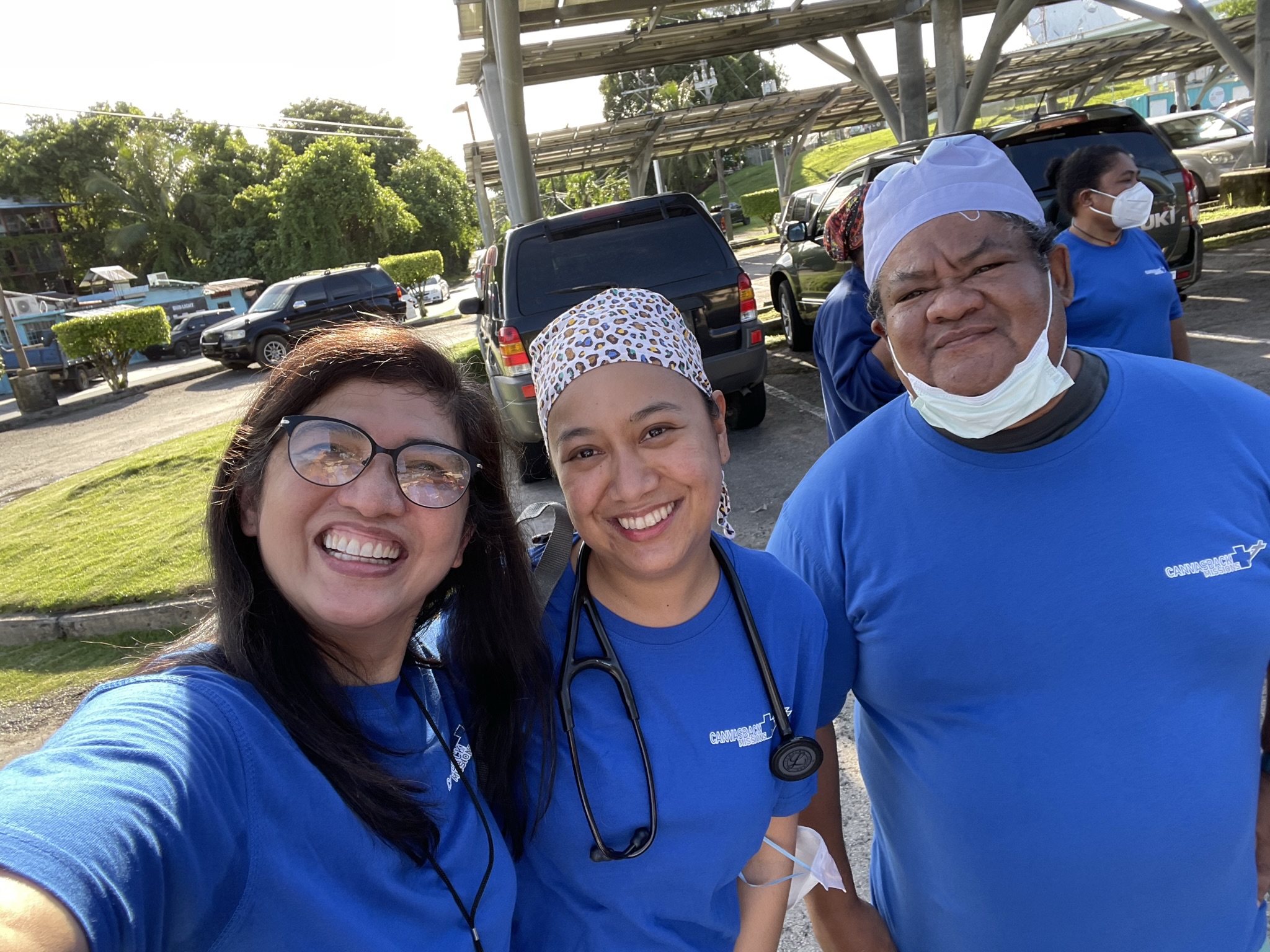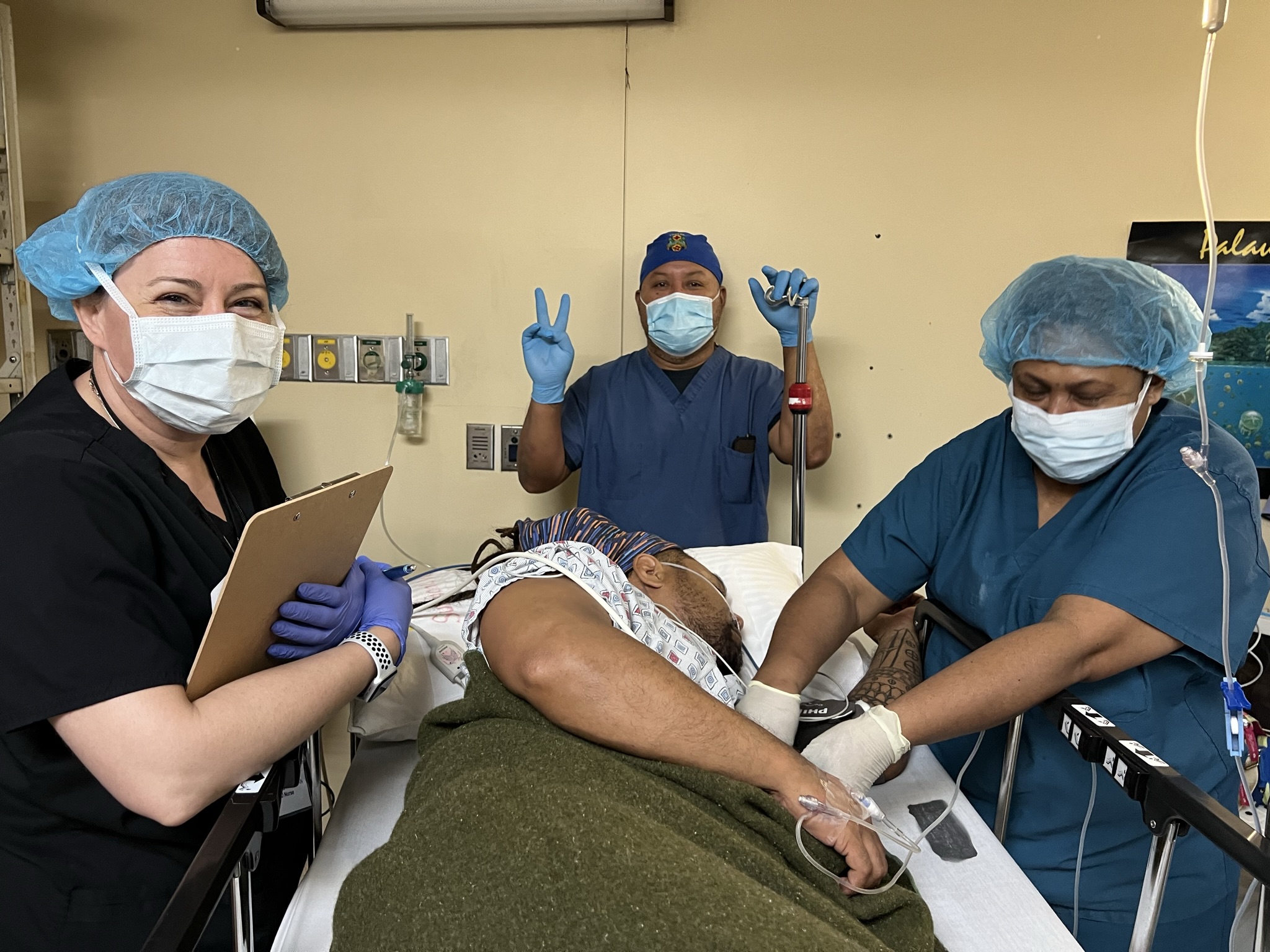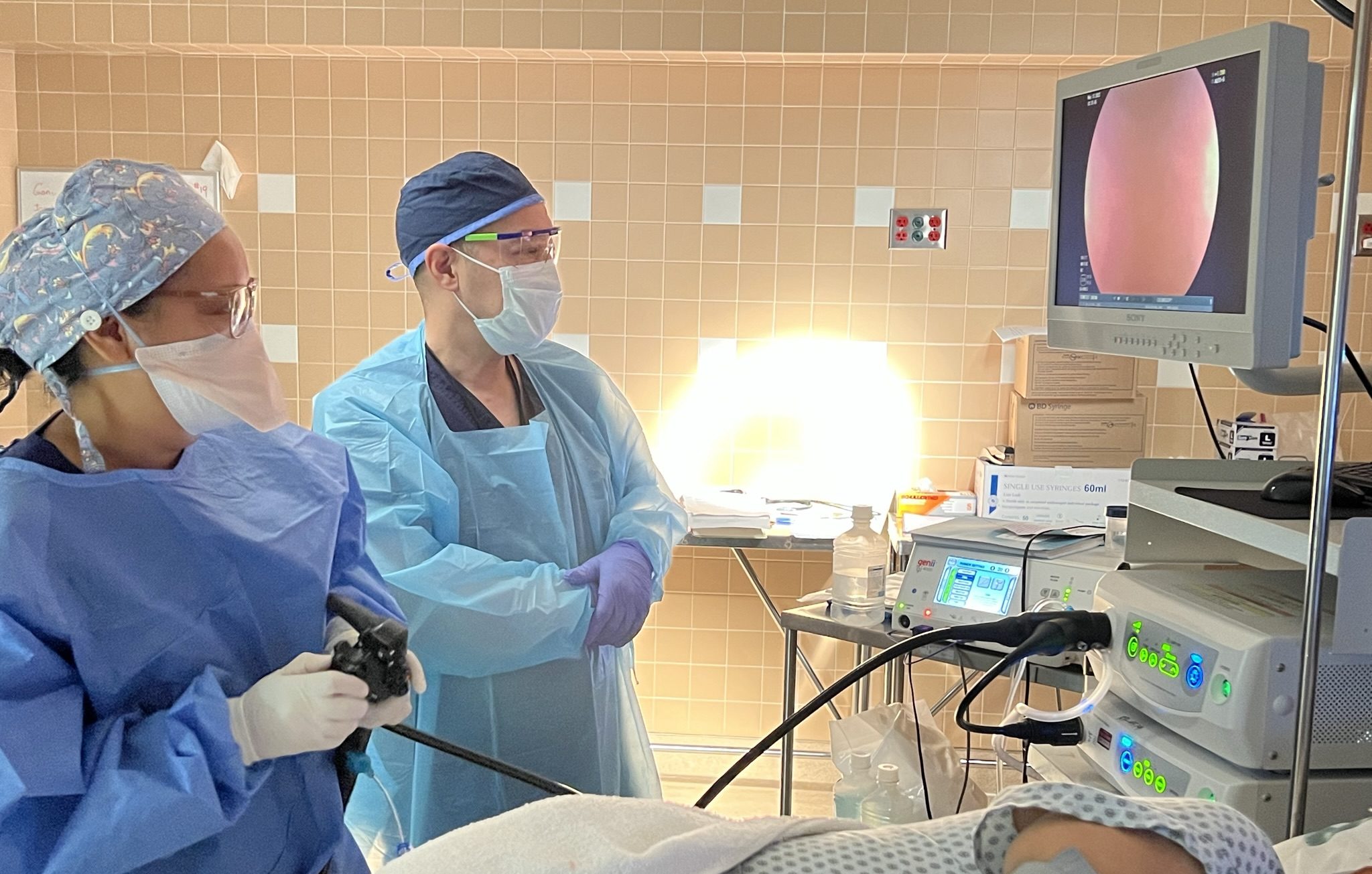 BUILDING SKILLS FOR THE LONG-HAUL
From its inception, Canvasback's purpose has been to share our resources and help build programs.  In 1987, the Republic of the Marshall Islands (RMI) had a plan to build an Outer-Island Dispensary System but didn't yet have the resources. Our medical ship and volunteers met the need. By 1992, we helped create a system touted as a model for the Pacific.
In the early 2000s, President Amata Kabua asked us to help develop a Diabetes Reversal Program for the RMI. By 2005, we lent our resources and expertise to establish a Wellness Center on Majuro that allowed the Marshall Islands to develop a program that proved lifestyle medicine could be effective in reversing diabetes. Today, Marshallese staff run our community programs on Wotje, Ebon, Jaluit, and Majuro. With our diet, gardening, and exercise programs, the Marshall Islands are a model of what can be accomplished to fight diabetes.
Our programs aren't just episodic care, we help local health staff increase their own capacities. For instance, this May, our Colonoscopy team performed GI procedures and trained Dr. Mayra Adelbai-Fraser along with her OR staff to perform endoscopies and colonoscopies. We added our resources to help establish a fully functional colonoscopy unit where local staff can now provide gastroenterology services. Our upcoming dental team will help the local dentists upgrade their skills in crafting state-of-the-art, cost effective dentures and will provide training for procedures such as root canals.
Our teams give the local healthcare professionals hands-on opportunities to learn and perform procedures that they have only been allowed to observe. This builds real capacity and better health future in the Pacific!
Article from Onboard Fall 2022
TWO WAYS TO HELP MICRONESIA