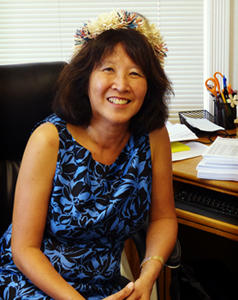 VICE PRESIDENT, CO-FOUNDER
Jacque built and was First Mate and Navigator of the 71-foot welded aluminum medical catamaran, Canvasback, which brought medical relief to Micronesia. She acted as co-director for building Canvasback's Diabetes Wellness Center in Majuro and was the Chief Financial Officer for the "Diabetes and Wellness Outcomes Research for the Republic of the Marshall Islands" Department of Defense Grant. Jacque is an experienced and licensed Merchant Marine Captain. She sits on the Board of Directors of VOENA Children's Troupe.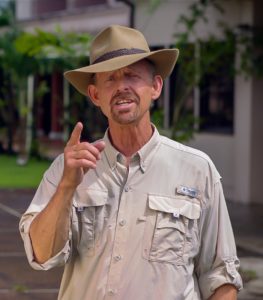 VICE PRESIDENT OF ADVANCEMENT
Jim is an international speaker whose greatest passion is introducing people to Jesus Christ. Jim has authored eight books and has served as a Vice President for Amazing Facts and Adventist World Radio, as the Assistant to the President at Hope Channel and President of Better Life Broadcasting. He is the producer and host of two popular television series, Making Waves, and Remodeling Your Life, which can be viewed on 18 Christian networks around the world.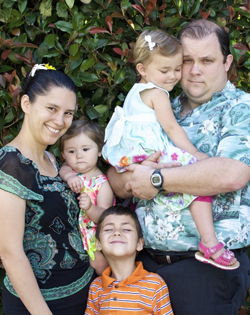 Kristin grew up in Monteverde, Costa Rica, and got her BS degree in Nursing from Southern Adventist University in 2004. She worked as nurse for several years before becoming a stay-at-home mother.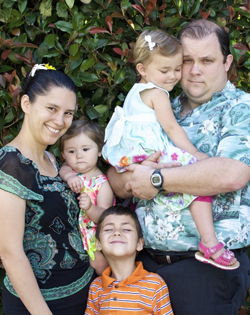 Tanner grew up in Casanova, VA and graduated from Southern Adventist University in 2004 with his BS in nursing. He worked in several states as a travel nurse before coming to the Marshall Islands.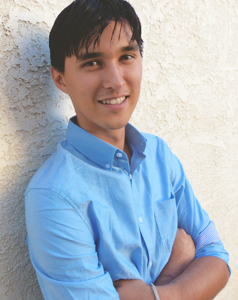 Sterling holds degrees from La Sierra University in Management and Religious Studies as well as an MA in Ethics and Social Theory from the Graduate Theological Union. He grew up with Canvasback and spent months at a time on the original Canvasback sailing catamaran. He has worked for community organizations in the Bay Area such as Bend the Arc and the American Friends Service Committee organizing around prison abolition, progressive tax reform, and housing issues.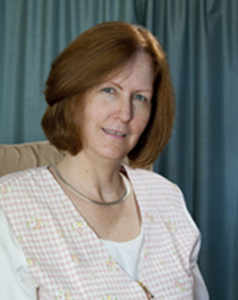 Linda Sue has over thirty years of information technology experience. A graduate of Pacific Union College, she holds a Master's in Business Administration from DeVry University, from which she graduated with distinction. Linda Sue provides the team at Benicia headquarters with a broad range of technology solutions tailored specifically to keep Canvasback Missions sailing smoothly through every informational or technological storm.
Caitlin has her Bachelor of Arts in Fine Art Photography and Creative Writing. She has traveled to the Marshall Islands and assists in coordinating our specialty medical teams. Any volunteer who has served with us in the last few years knows what a difference Caitlin's expertise has made on our pre-trip process. In her free time, she works on photography, writing, and healthy cooking.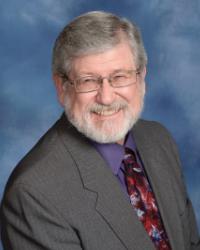 EXECUTIVE ASSISTANT / WELLNESS CENTER LIASON
John has over 30 years of administrative duties during his years as a minister. Now that he is entering retirement he is using his experiences as a part-time EA to serve and make a difference in the lives of the people in Micronesia. He and Evangelina have dedicated their lives to caring for God's people and helping them grow in God's grace.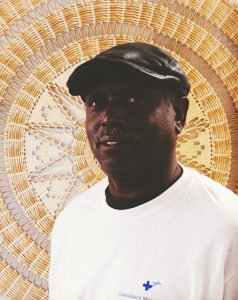 Garland began in the warehousing, crating and shipping industry in 1972 and later opened his own business along side his brother, Crawford and Crawford Crating.  Garland takes pride in having every item needed by a surgery team crated and organized. So that when the 40 foot ocean container leaves the the Canvasback warehouse every item needed to make our surgery  team's work successful is packed and ready to be used in the islands.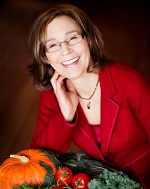 Brenda, a registered dietitian, is a leader in her field and an internationally acclaimed speaker. She is co-author of eight books, including Defeating Diabetes. She is the lead dietitian in Canvasback's diabetes research project in Majuro, Marshall Islands. Brenda is a past chair of the Vegetarian Nutrition Dietetic Practice Group of the American Dietetic Association.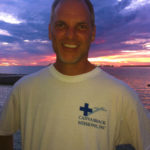 Chris and his wife, Debbie, live in Clarksville, Maryland. They have two daughters, Jasmine and Camilia. Chris and his wife, Debbie, began their mission service in the Marshall Islands in 1986 where they spent a year as student missionaries on the island of Ebeye. They also served as missionaries in Ethiopia, Africa for four years. Chris graduated from Atlantic Union College and holds a BA in Religion. His love and commitment to youth groups keeps him in-touch with the needs of youths. He owns and operates his own carpet dyeing business, Colorful Carpets. And his expertise is in high demand and sends him all over the world speaking and training. To round out his life he is credentialed in Judo.

Every successful organization must have accountability. Canvasback Missions is very fortunate to have a team of board members who, themselves, are dedicated to mission service. Our board members possess a wide array of professional experience in many fields. This experience has been a tremendous benefit for the overall success of Canvasback for over 38 years.