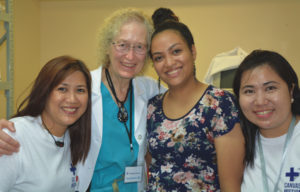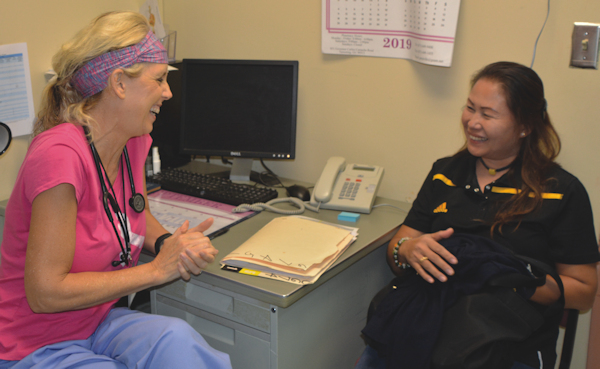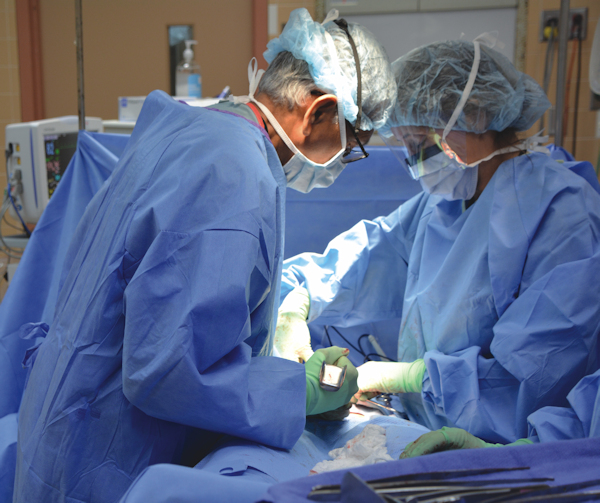 When Canvasback's Gynecology Team shows up the same always happens: crowds of women pack the clinic—many have suffered years of bleeding and discomfort, others with cancer, tumors and more.
One Super Team serving in Palau completed 262 examinations and performed 36 surgeries because of the efforts of our Super Pathology Team. On Palau, pap smears are sent overseas and results are returned in 4-6 weeks. If there are positive findings, biopsies are taken and again are sent overseas. This scenario would totally limit the efforts of the Canvasback team, who are on island for only two weeks.
To make the team more effective, Pathologist Lauren Hammock, MD, Cytotechnologist Mark Endicott, and Histotechnician Stacey Ganieany decided to up our game! Canvasback brought and donated histology equipment which gave the team the ability to read tissue and provide a 24-hour biopsy diagnoses.
Combined with our 3-hour pap turnaround times, the team was able to be far more effective in treating the women. In Palau, this was life-changing for so many women in need of immediate care. If the test results were positive, the appropriate treatment could be decided on the spot. This new testing method is opening up doors for Canvasback's work in all of Micronesia.
There is a huge need in women's health and we believe God is calling us to this work—a work that will relieve pain, suffering, and change lives!
Adapted from an article in the Onboard 2019 In Review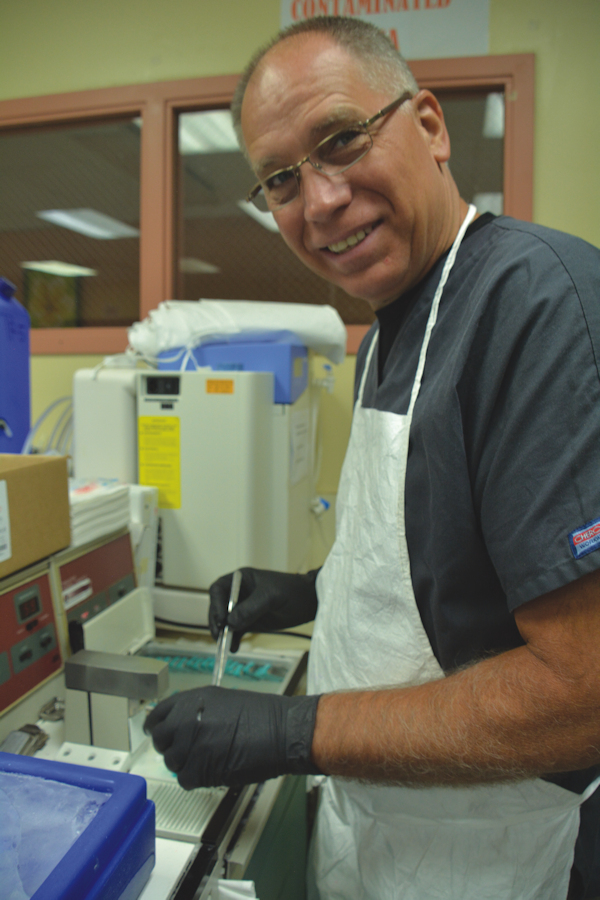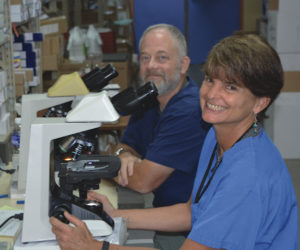 Every time Melly went outside, her friends talked about her, "Did you see Melly? Is she pregnant? No, how could it be, she's too old? Well, she sure looks like she is. But She's a grandmother!"
She finally decided to visit the hospital to see if they could provide her with an answer. There she met Doctor Aina who had some good news, "You're not pregnant."  Well, that was good news but what was the underlying problem? By this time Melly's stomach had grown to huge proportions and she needed answers!
She went home burdened with doubts and fears wondering, "What is happening to me?"
Dr. Aina was very concerned with Melly's situation but knew they lacked the highly specialized equipment and the specialists needed to determine and treat her condition.
Being an avid Canvasback supporter, when she learned they were bringing an entire Gynecology team to Majuro, she was excited!  She started tracking down patients—stopping them on the street—and telling them, and many others, that they must come to the hospital to receive health-screening, and any needed treatment.
She specifically contacted Melly.
Melly met with the Gynecology Super Team and after extensive examination and testing, they discovered a massive tumor growing in her stomach. They also decided that they could tackle her breast cancer issue of 3 years… an issue the hospital was unable to address. The Gynecology team wasted no time and operated immediately.
Melly shared, "I was so happy to learn what the problem was with my stomach. I was also very happy Canvasback was fully capable of dealing with my breast cancer. Best of all, I am so happy that both of the operations they performed were a complete success!
Because of Canvasback, I was recently able to see the birth of my second grandchild. That has been such a wonderful blessing to me and my entire family.  Thank you so very much for giving me EXTRA time and life so I can enjoy my family longer."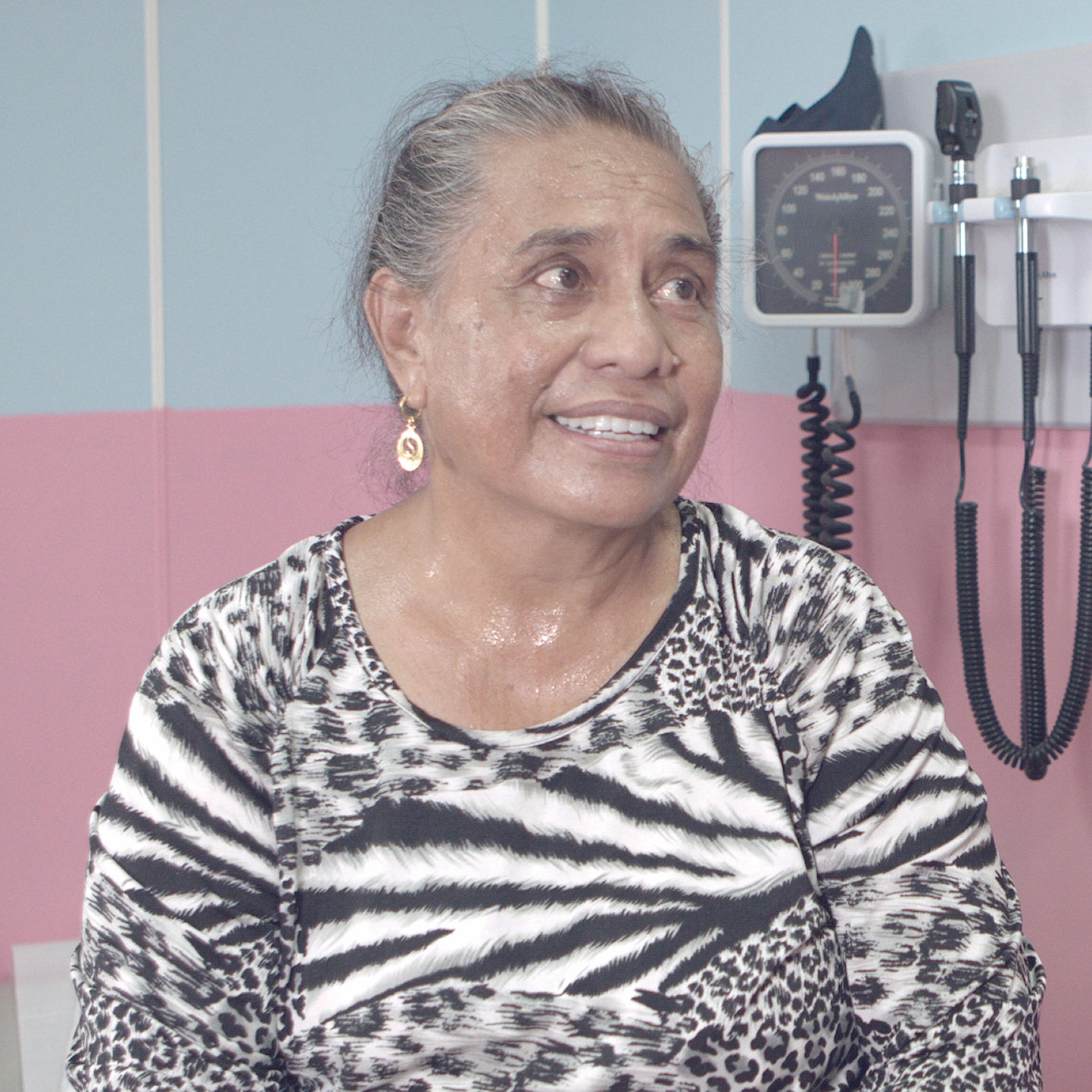 You can help the Mellys of Micronesia two ways