We currently have two special offers
Now's your chance to get a sneek peak of Captain Jamie Spence's long-awaited book:
The Canvasback Story... One Miracle At A Time
At least 34 million people, in the U.S. have diabetes. Many have no idea they have it until it's almost too late. Many children have diabetes. It's time to stop it in its tracks.
What's the key?  Certain foods, exercise, and many other simple, yet critical items are combined to produce amazing results.
Download your own FREE copy written by renowned author Brenda Davis. You will learn how to reverse this dread killer.
Remember it completely free. Download your copy now—it will be life-changing.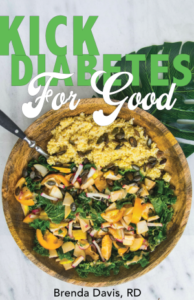 For the inquiring minds, click here to read the scientific article, "An Intensive Lifestyle Intervention to Treat Type 2 Diabetes in the Republic of the Marshall Islands: Protocol for a Randomized Controlled Trial" published in the Frontiers in Nutrition.