We currently have two special offers
Now's your chance to get a sneak peak of Captain Jamie Spence's long-awaited book:
brief excerpt from a chapter three...
"I feared we could be getting dangerously close to land. It was then that my own past memory began to haunt me…
"Did you hear that? BREAKERS!" Jacque's voice betrayed her concern as she yelled down the hatch to me. I had been unable to shake the anxiety and go to sleep, so I was listening just as intently as she was. The wind has picked up, and the tops of waves are beginning to break." I said in a calm manner to ease her concern. But all of a sudden—BAM! It sounded like a massive cannon ball slammed into us. Sea Spider was violently shaken. She hesitated, the mainsail backed with a boom, and then the sail filled again and the Sea Spider glided on as if nothing had happened. "We hit something," Jacque shouted. I was on deck in one jump with a flashlight in my hand. I shone the light below to look for water rising in the hull. Suddenly I was startled by a loud SHOOSH right off our port quarter, like a boiler letting off steam."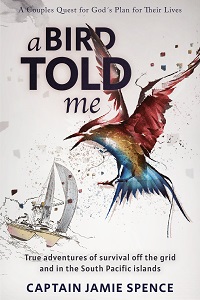 At least 34 million people, in the U.S. have diabetes. Many have no idea they have it until it's almost too late. Many children have diabetes. It's time to stop it in its tracks.
What's the key?  Certain foods, exercise, and many other simple, yet critical items are combined to produce amazing results.
Download your own FREE copy written by renowned author Brenda Davis. You will learn how to reverse this dread killer.
Remember it completely free. Download your copy now—it will be life-changing.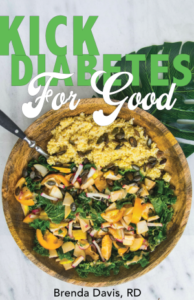 For the inquiring minds, click here to read the scientific article, "An Intensive Lifestyle Intervention to Treat Type 2 Diabetes in the Republic of the Marshall Islands: Protocol for a Randomized Controlled Trial" published in the Frontiers in Nutrition.